Saledock featured in the A1 Retail Magazine
---
A1 Retail: The tools available to help retailers improve in-store operations and increase sales.
SEPTEMBER 28 2021
|
3 MIN READ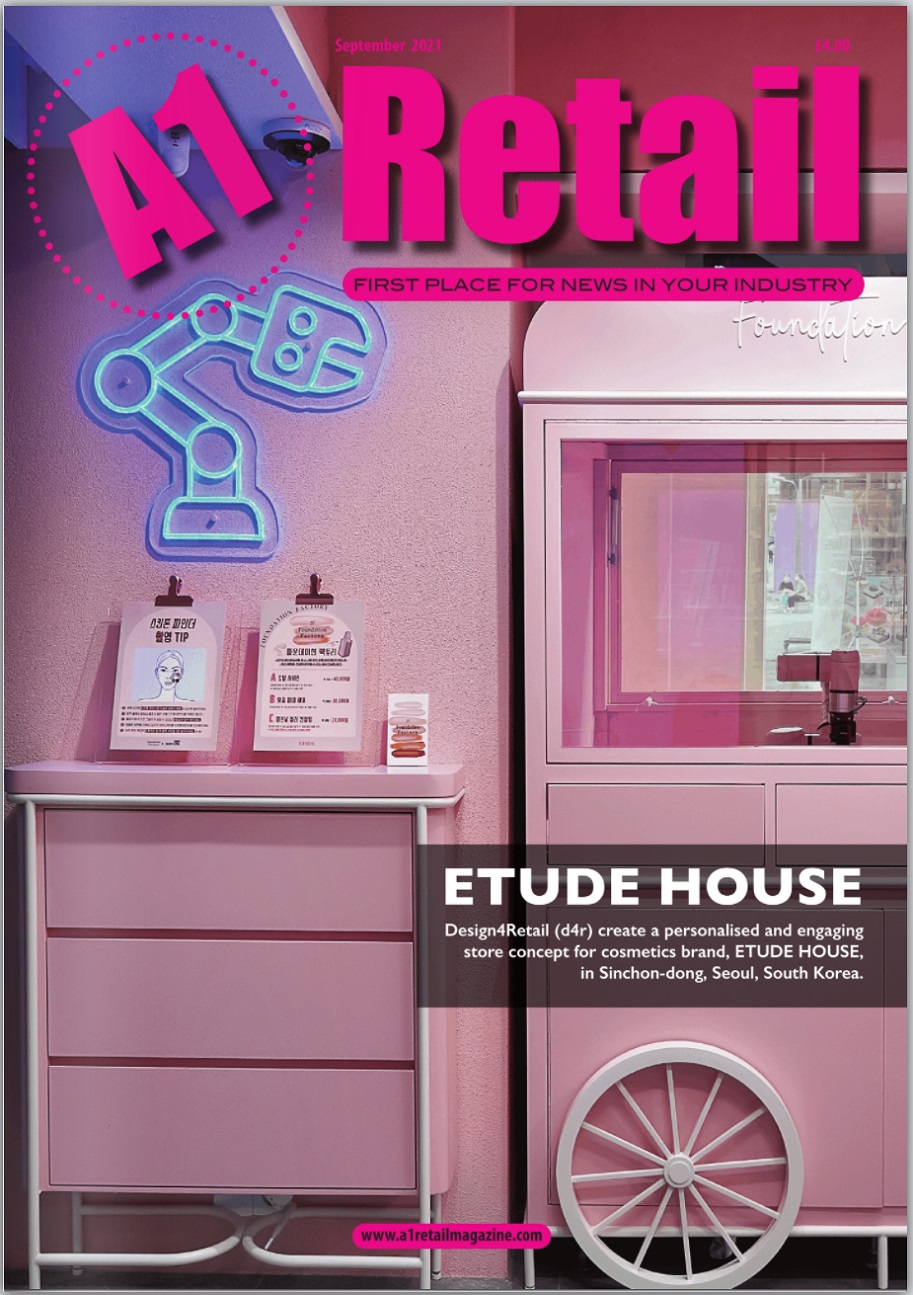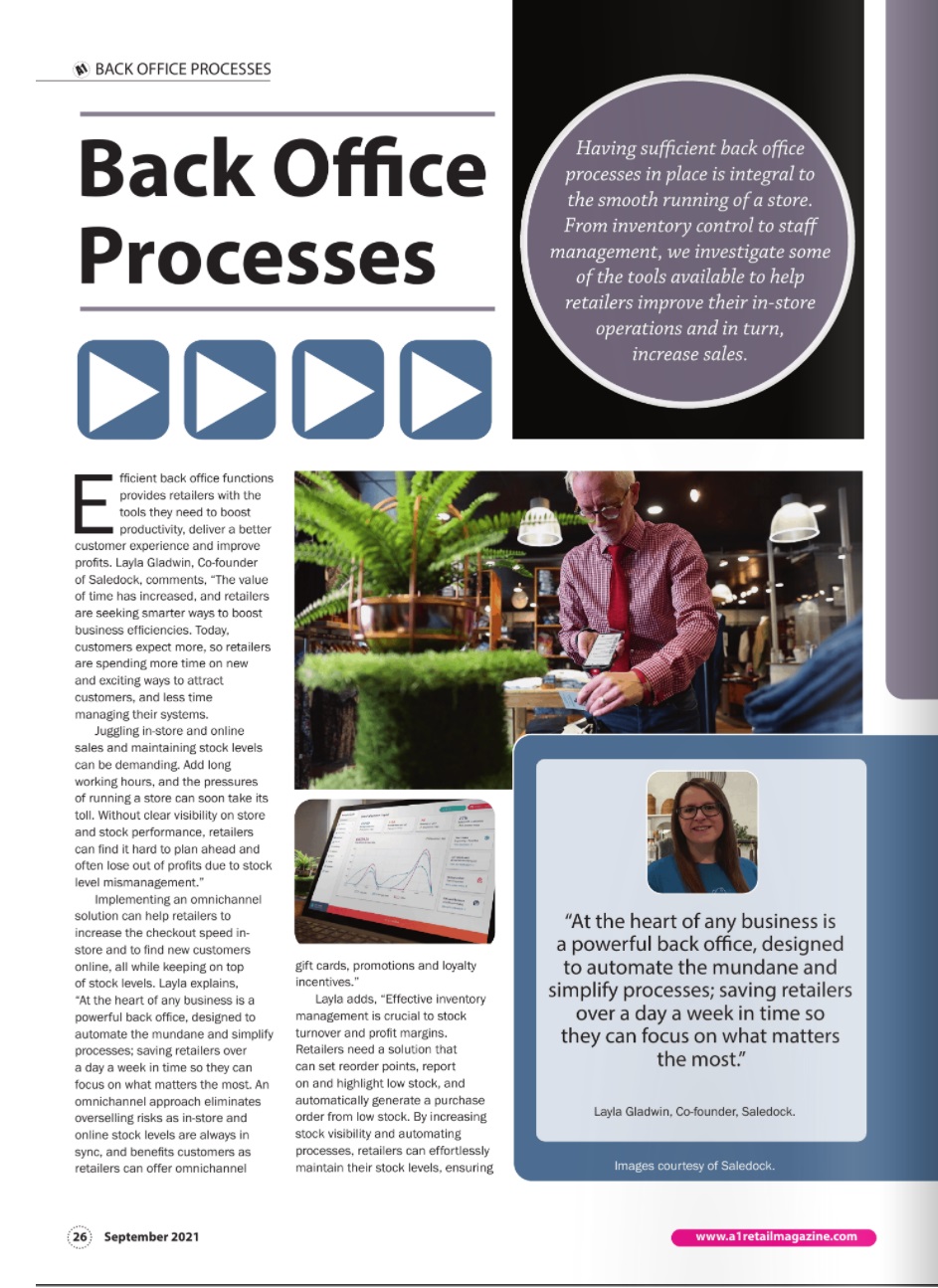 Saledock's article in the A1 Retail Magazine:
Effective back office functions provides retailers with the tools they need to boost productivity, deliver a better customer experience and improve profits. Layla Gladwin, Co-founder of Saledock, comments, "The value of time has increased, and retailers are seeking smarter ways to boost business efficiencies. Today, customers expect more, so retailers are spending more time on new and exciting ways to attract customers, and less time managing their systems. Juggling in-store and online sales and maintaining stock levels can be demanding. Add long working hours, and the pressures of running a store can soon take its toll. Without clear visibility on store and stock performance, retailers can find it hard to plan ahead and often lose out of profits due to stock level mismanagement."
Implementing an omnichannel solution can help retailers to increase the checkout speed instore and to find new customers online, all while keeping on top of stock levels. Layla explains, "At the heart of any business is a powerful back office, designed to automate the mundane and simplify processes; saving retailers over a day a week in time so they can focus on what matters the most. An omnichannel approach eliminates overselling risks as in-store and online stock levels are always in sync, and benefits customers as retailers can offer omnichannel gift cards, promotions and loyalty incentives."
Layla adds, "Effective inventory management is crucial to stock turnover and profit margins. Retailers need a solution that can set reorder points, report on and highlight low stock, and automatically generate a purchase order from low stock. By increasing stock visibility and automating processes, retailers can effortlessly maintain their stock levels, ensuring they have the right stock on the shelves when they need it." To keep on top of stock discrepancies, regular stock counts throughout the year can help to ensure inventory accuracy.
Layla comments, "Stock thefts and miscounts happen, so it's important to perform frequent, partial counts throughout the year. By creating pre-defined partial counts ahead of time in the back office, staff can perform the count on their mobile scanning device to ensure stock level accuracy is maintained and problem areas identified swiftly." By using analytics and customer purchase histories from the back office, retailers can make smarter data-driven decisions. "With retailers no longer left in the dark over their best and worst performers, they can spot trends, confidently buy stock ahead of time, and effectively schedule staff for busy periods," says Layla.
Book a demo
---
Let's chat! Book a demo today and we'll discuss how Saledock can help you.
Book a demo
Start your free trial
---
Start your free trial today and explore all the tools Saledock can offer you!
Start free trial