Saledock makes it a hat trick in the retail awards shortlist!
---
Tech start-up secures three nominations in prestigious industry awards.
APRIL 15 2022
|
2 min read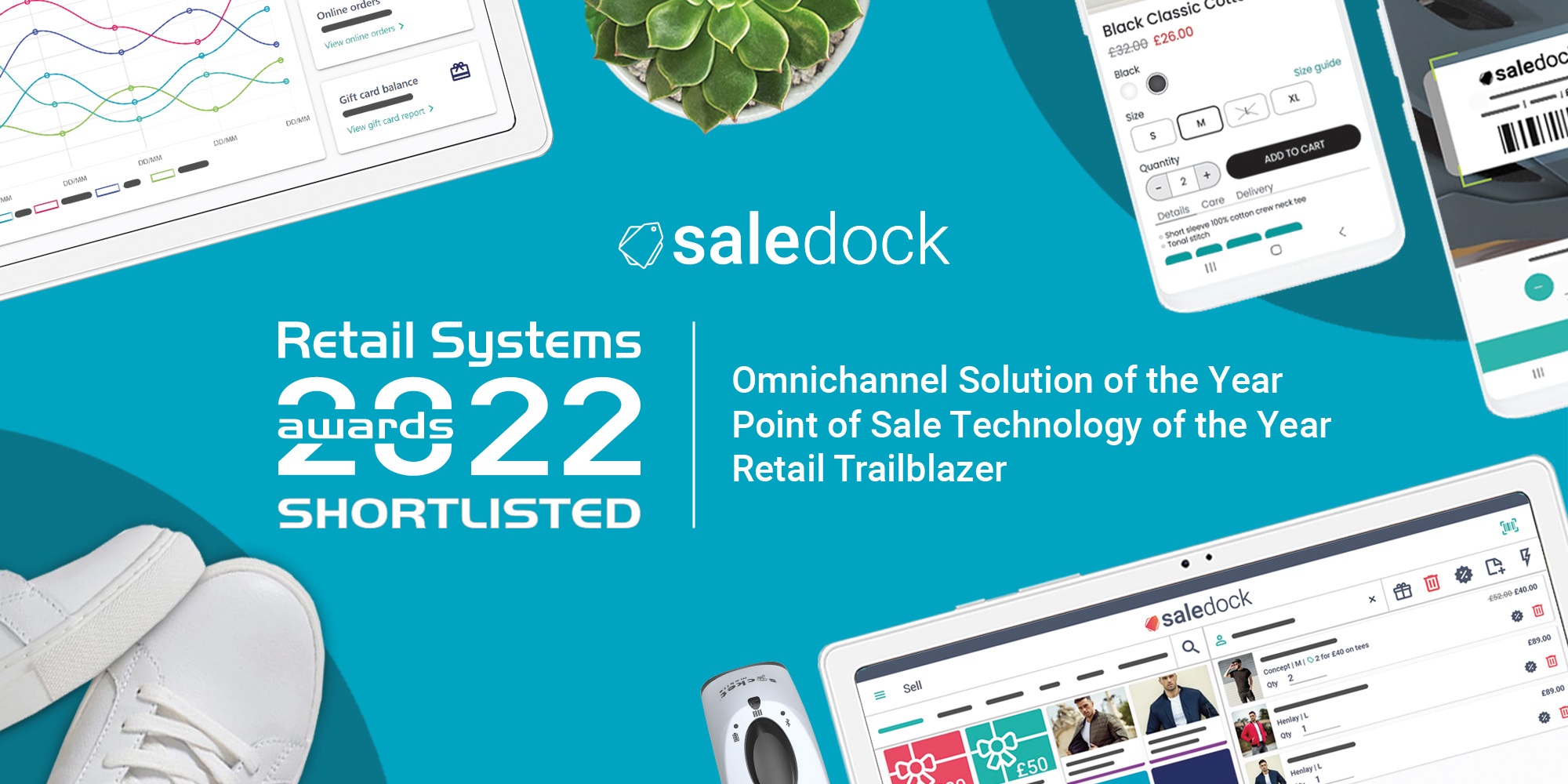 A Yorkshire-based retail tech start-up which was incorporated just two months into the first lockdown in 2020 has been shortlisted for three separate awards at the 2022 Retail Systems Awards. Saledock, founded by husband-and-wife duo, Lee and Layla Gladwin, has made the shortlist for Point of Sale Technology of the Year, Omnichannel Solution of the Year and Retail Trailblazer.
The Retail Systems Awards celebrates excellence and innovation in the retail sector, and with strong competition "Saledock are delighted to have a made it a hat trick!" says Layla. Adding, "It's a testament to our unique business model but also our people-first approach. We want our customers to succeed, working with retailers continuously evolve Saledock, innovating the way in which retailers operate in the changing face of retail."
While the business wasn't incorporated until 2020, the idea came to Lee and Layla, who are both software developers, when purchasing suits for a wedding a few years previously. They became friendly with the owners of the menswear store and after chatting through the issues they were having with their existing point of sale system, the concept of Saledock was born. Just two years later, the couple have made a name for themselves in the industry and Saledock has become a market leader in omni-channel systems for retail.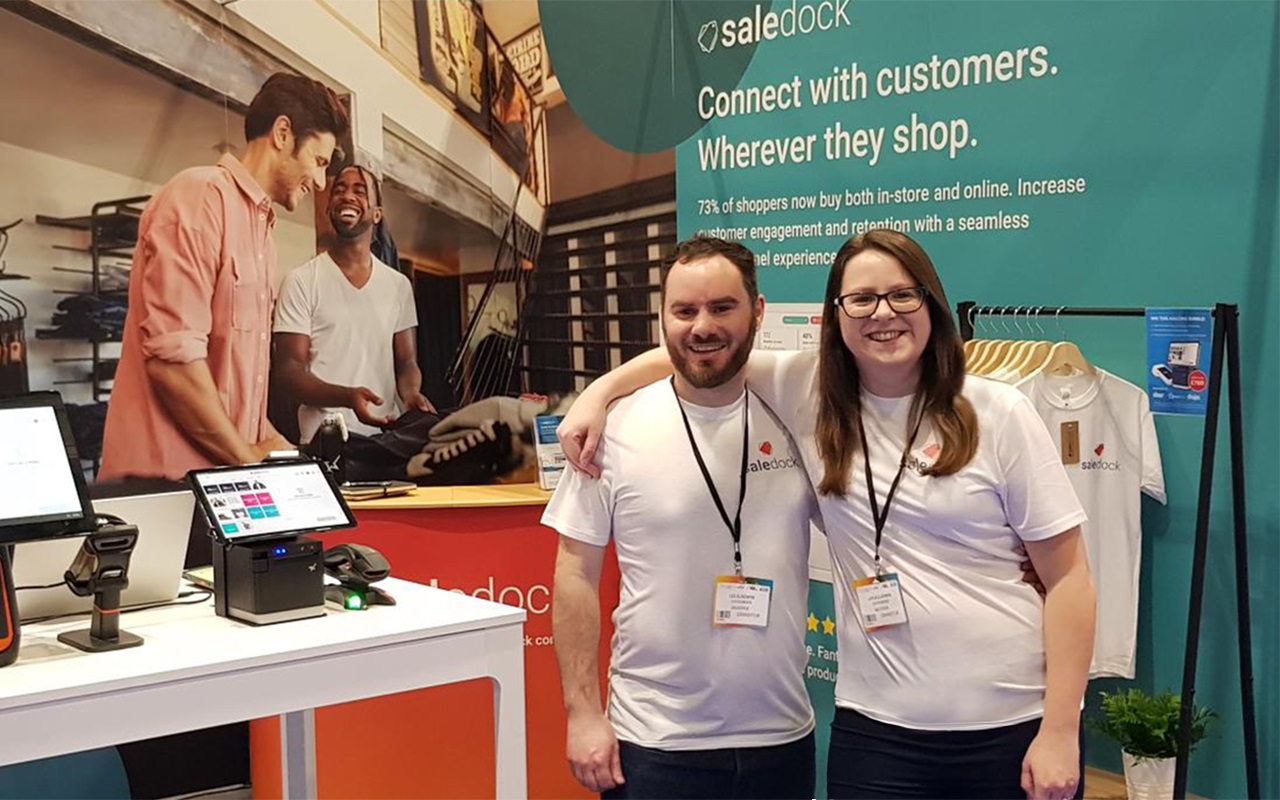 Saledock is a unified commerce platform empowering retailers with the tools they need to sell, manage and thrive! Their clients range from start-ups to multi-store retailers which sell online or in a traditional store, or both (omni-channel). Layla says "The last 2 years has seen a huge increase in retailers selling online, so a solution that offers ePOS, eCommerce and stock control under one roof just made sense to them." Saledock's one-stop-shop approach is one of the reasons they have been shortlisted for so many awards.
"We're helping retailers save over a day in a week in time. Time they can spend growing their business or improving that crucial work/life balance" adds Lee.
The awards, now in its 17th year, promises to be an evening to remember, as Saledock is up against international brands such as Adyen. The 2022 Retail Systems Awards ceremony will take place at the 5 star Waldorf Hilton in London on June 22nd.
About Saledock
Saledock is a unified ePOS and eCommerce platform offering inventory management, stock take and purchase order tooling, eCommerce CMS and order fulfilment, and real-time analytics under one roof. Saledock enables retailers to sell online with a fast and secure eCommerce site built bespoke to each retailer's needs.
With one connected system, Saledock makes business easier for staff, and improves customer experience with multi-channel selling, gift cards, promotions and loyalty.
Book a demo
---
Let's chat! Book a demo today and we'll discuss how Saledock can help you.
Book a demo
Start your free trial
---
Start your free trial today and explore all the tools Saledock can offer you!
Start free trial