Saledock featured in the Yorkshire Evening Post
---
Smart tech: A People-first, community-driven tech business bring a fresh take on retail technology.
SEPTEMBER 07 2021
|
2 MIN READ
Saledock's article in the Yorkshire Evening Post:
Meet the energetic husband and wife duo, Layla and Lee Gladwin, the founders of Saledock, with a drive to empower retailers with the tools they need to sell, manage and thrive!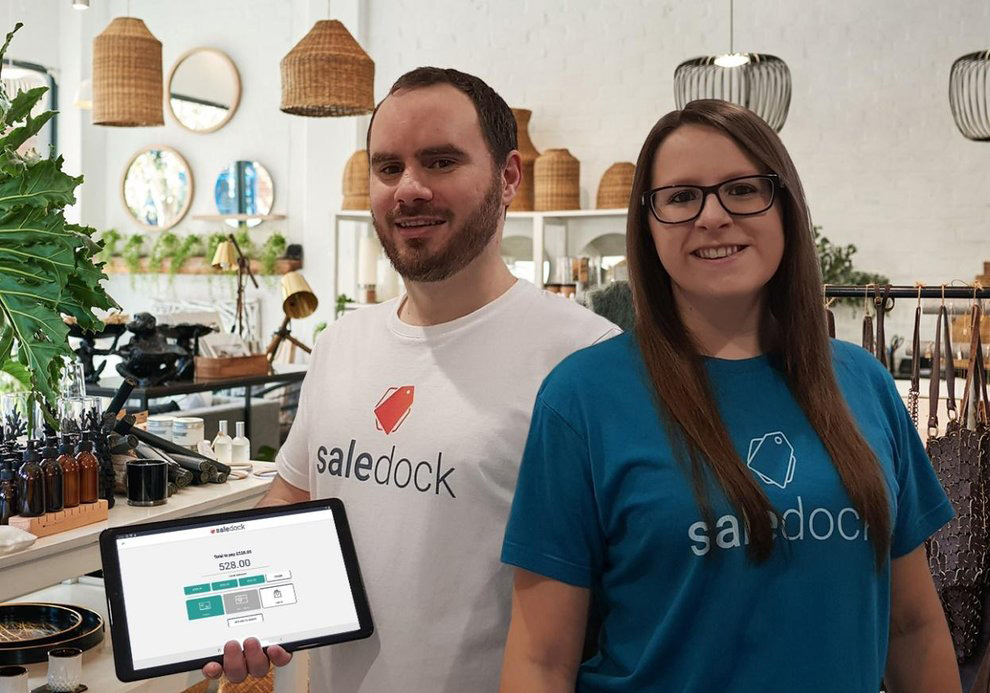 "We help businesses work smarter, not harder," Layla, told the Yorkshire Evening Post. "We've seen so many businesses using multiple systems for their EPOS, ecommerce and inventory management, where nothing is connected. Retailers were often selling their last item in-store then selling it again online."
Saledock automates the mundane, eliminates data duplication and simplifies business processes.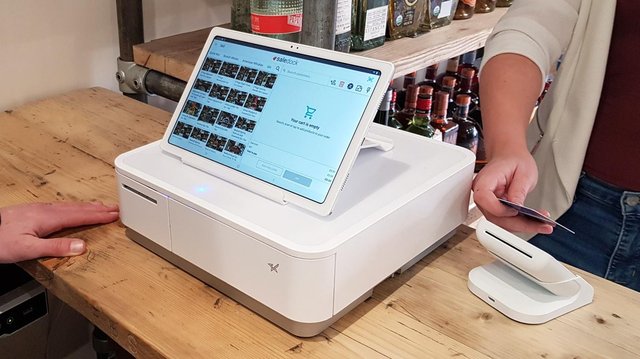 System user Ben Bowers, founder of The Spirit Specialist, said: "I needed a system that would manage everything in one go, and Saledock does that. It saves me so much time."
Ben added: "I know what's selling, what's popular, what isn't so I can buy stock with confidence knowing that what I'm bringing in will actually sell."
Saledock's unified platform built with retailers, for retailers is a true all-in-one solution. From EPOS and ecommerce to stock management and analytics, Saledock helps retailers boost productivity, sales and profits, and understand their business better.
More time to focus on what matters
Change in retail was inevitable and Covid-19 has only accelerated the change. With a surge in online shopping and cashless in-store payments, businesses needed to adapt as demands and buying habits changed almost overnight, with many embracing new technology and seeing their business grow.
As we now settle into the 'new norm', businesses are spending more time on new and exciting ways to attract new customers, with a focus on building customer loyalty.
With more focus on the customer, businesses have less time to manage their systems.
Juggling in-store and online sales, and maintaining stock levels can be demanding for any business, even without the stock shortages many retailers are facing in the UK. Add long hours to the mix, and the pressures of running a store can take its toll on the physical and mental wellbeing of many.
"Saledock helps businesses save over a day a week in time," says Layla, "so they can focus on what matters the most to them; whether it's growing the business or spending more quality time with family."
Proudly supporting independents
"We're a Yorkshire-based business ourselves, and proudly work with and support independents," says Layla. "They bring so much vibrance and uniqueness to our towns and cities.
"Whether they're a start-up, or ready to take on the next big challenge opening their second or sixth store, our drive is to make it easier for people to run their business. Technology should empower, not add friction, and be accessible to all businesses no matter their size."
Get three months free!
To help businesses adopt new technology, Saledock are offering their solution free for three months. "After the struggles of Covid-19, we want to give businesses a boost," says Layla. "Time is precious. We launched Saledock to help make a difference in everyday business processes. Working seamlessly for staff and helping managers plan ahead, avoiding those dreaded stock-outs." To get three months free, sign up for a demo on Saledock's website. They'll offer a personalised demo and one-on-one onboarding, so you can start selling and managing stock with confidence.
Check out the full article on the Yorkshire Evening Post website. Our offer is available until 31st October 2021.
Book a demo
---
Let's chat! Book a demo today and we'll discuss how Saledock can help you.
Book a demo
Start your free trial
---
Start your free trial today and explore all the tools Saledock can offer you!
Start free trial