Powerful ePOS and stock control
Saledock helps Parkgate Mobility streamline order management and effectively track multi-location stock movements.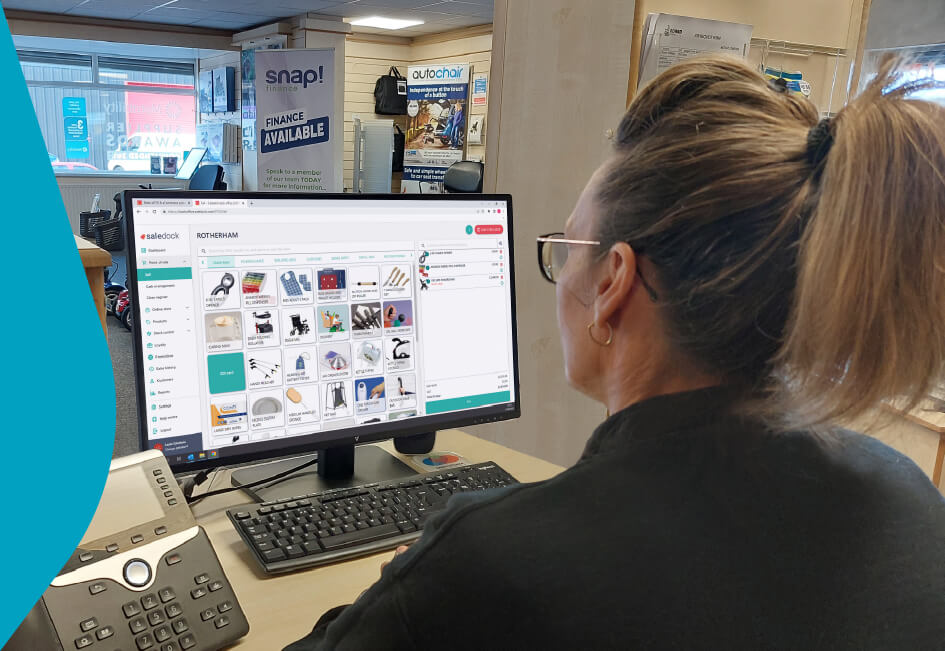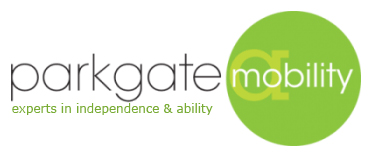 Award-winning suppliers of mobility aids
Parkgate Mobility stock a large variety of mobility aids, scooters and daily living aids across their 18 stores. They're one of the top suppliers in the UK of new mobility scooters and powerchairs to the Motability scheme, being awarded many coveted customer service awards.
Manage anywhere
Manage orders, customers, inventory and stock levels from any mobile device.
Multi-location tracking
Effectively track internal stock movements across stores and warehouses.
Buy with confidence
Make smarter stock buying decisions using product performance analytics.
ePOS and Stock Control that meets the demands of an expanding business
"The challenge has always been to get a software package that not only deals with front end sales but also deals with the back-end stock control/purchasing side of the business." Stephen Holland, Owner
The challenge
Stephen, the owner of Parkgate Mobility had been looking into different, cost effective, software solutions for several years and now feels that he has found the right company and the right package to take the business to the next level.
"I was attracted to Saledock, in the first instance, because of its professional and easy to use/navigate point of sale interface and the fact that it could operate on our existing network of PC's." says Stephen.
"In my experience most, off the shelf, packages will coordinate the sales side of the business very successfully but very few cost-effective solutions will take care of the stock and distribution for a business that operates from multiple locations and a warehouse like ours. Bespoke software, as most people are aware, can cost tens of thousands of pounds, Saledock offers the solution we have always been looking for as an affordable monthly subscription fee."
Stephen has been working alongside software designers Lee and Layla, the owners of Saledock. They've taken onboard suggestions and made changes with enthusiasm and speed to take their solution to the next level and meet the needs of the mobility sector.
"Dealing with VAT, being in a constant rebate situation, and with the demands of MTD (Making Tax digital), everything was becoming a bit of a headache" says Stephen. Saledock has been developed so that we can upload customer invoices and signed VAT declarations and the fact that it also works seamlessly with Xero has also taken a lot of these headaches away." Stephen Holland, Owner
The result
Parkgate Mobility currently operate out of 18 shops with a central warehouse and distribution centre. "It has never been practical to have mobility scooters, powerchairs, rise and recliners and such like, shipped from our suppliers directly to each outlet. I would think most multi-site business would agree", says Stephen. Saledock now takes care of the digital side of these internal stock movements effectively.
"Saledock offers the next best thing to a custom built and bespoke mobility solution. The obvious advantage to the end user is that he is not paying the unreasonable and often exorbitant price often associated with such a bespoke system."
Book a demo
---
Let's chat! Book a demo today and we'll discuss how Saledock can help you.
Book a demo
Start your free trial
---
Start your free trial today and explore all the tools Saledock can offer you!
Start free trial