Get to know your customers
---
Get to know your customers, discover preferences and habits so you can improve customer retention and reward them for their loyalty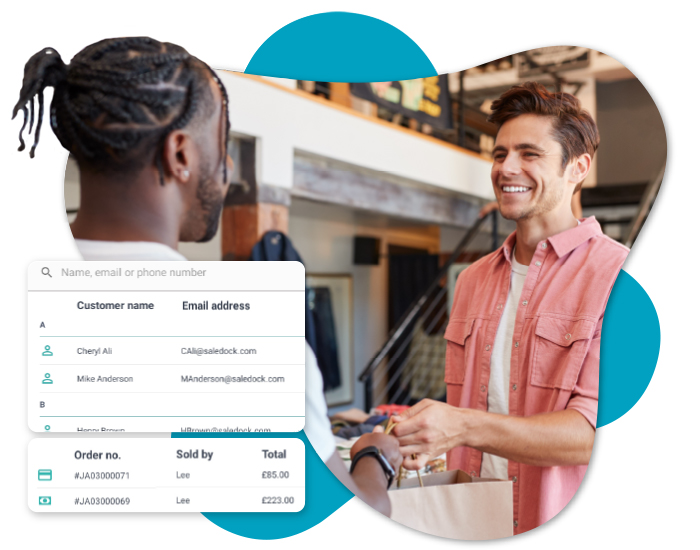 Build your customer list
Customer profiles
Add new or existing customers to each sale straight from your POS. View their details, marketing preferences, sales history and layby orders.
Get to know your customers better
View in-store and online customers from a single list with a full sales history linked to each customer profile. Discover preferences and habits so you can personalise your customers shopping experience, improve customer retention and reward them for their loyalty with personalised discounts, promo codes and gift cards.
Bulk import
Already have a large customer list? Easily bulk import customers using CSV.
Sync to all stores
Manage a single customer list for all stores, including online. Use your back office or POS device to find any customer with our real-time syncing.
Export for marketing
Export your full or partial customer list for targeted marketing campaigns.
Powerful analytics
---
Discover what's hot and what's not so you can make smarter decisions, increase profits and improve efficiency.
Discover more
Start your free trial
---
Start your 14 day free trial today and explore all the tools and benefits that Saledock can offer you!
start free trial