Selling online has never been easier
---
Sell online with a fast and elegant ecommerce website. We'll do the work for you so you can focus on what you love; selling and growing your business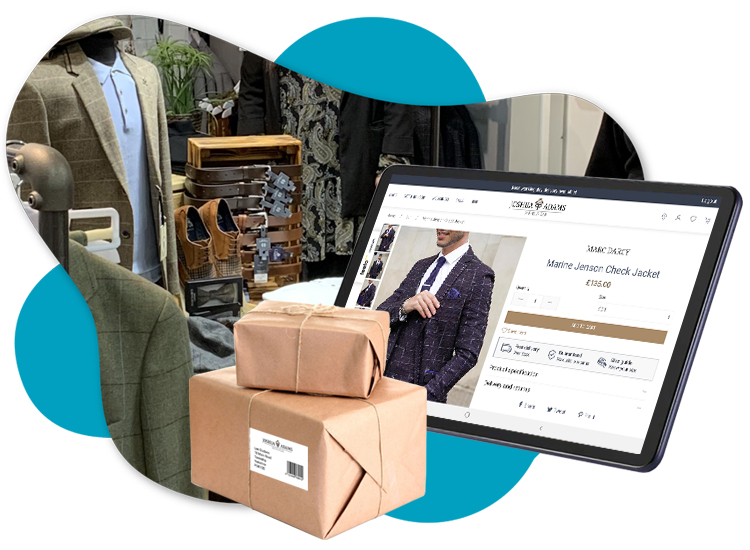 Future-proof your business
Take the stress out of building your own site, we'll create an ecommerce website that makes your brand shine in as little as 7 days, prices start from £495. We don't use third party platforms or tools which means you can manage your in-store and online inventory in one place. Engage customers with live chat and social media integration, create promo codes, checkout add-ons and sell gift cards to help your business thrive!
Search engine optimised
Help customers find you by using built in SEO tools to increase your visibility. Your online store is built using SEO best practices with an automatically generated sitemap.
Streamlined checkout experience
With a streamlined checkout experience customers can checkout in no time. With a free SSL certificate, top notch security and secure payment gateway you can sell with confidence.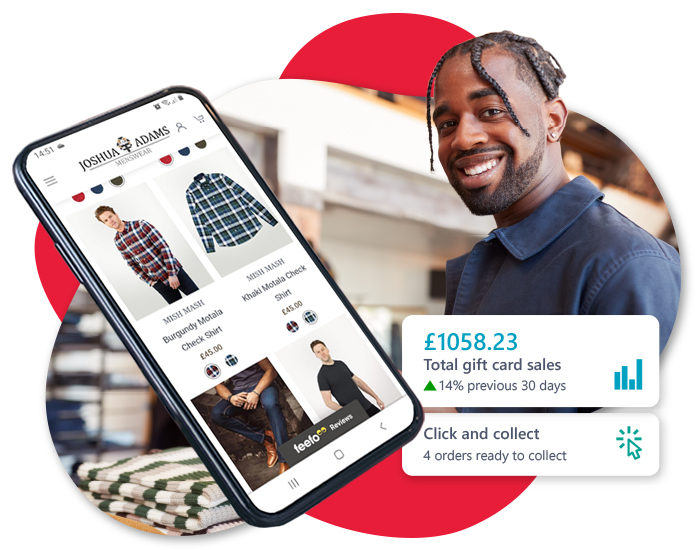 Ready to grow?
Real-time dashboards
Discover product performance using real-time analytics so you can make smarter decisions that will boost your productivity, sales and profits. Our graph based and user friendly reports are clear and easy to understand.
Understand website traffic
Your online store will work with Google Analytics so you can track site visits, referrals, sales, product views, conversion rates, first time buyers and so much more!
Increase conversions and customer loyalty
Increase conversions and basket value with promotions and checkout add-ons. Learn customer habits and view their wishlist, order history and contact information to create tailored promotions and rewards which will get them coming back time and time again.
Start a new business
Start your own business! Turn your idea into reality and start selling online.
Open your store to the world
Move your business online and reach more customers. Manage everything in one place with Saledock's omni-channel cloud-based system.
Continuous updates
Get automatic access to all our updates so you stay ahead of the game.
Manage your business
Orders and fulfillment
done

Real-time orders - fulfill orders and print shipping labels with ease

doneClick and collect - buy online and collect in-store, process orders using your POS
done

Free, variable and flat shipping rates - per country, weight or price range
Manage everything in one place
Sell your products online with our easy to use inventory management system. Manage your omni-channel inventory and stock levels in one easy to use place, anywhere on any device. Saledock instantly syncs product and stock changes across all your channels.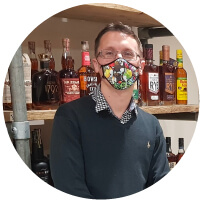 "Saledock is incredibly easy to use!"
Ales, wines and spirits
In-store and online
"Saledock have done a simply amazing job in building the fully integrated Point of Sale and ecommerce solution which is also incredibly easy to use. If you or someone you know is looking for a point of sale solution I cannot recommend them enough!" - Ben Bowers, Founder
See how Saledock helped unify business processes


Easy Point of Sale
---
Sell online and in-store. Our simple and intuitive POS allows you to process sales faster and more efficiently than ever before.
Discover more
Talk to our team
---
Let's arrange a call to discuss your business needs and Saledock's all-in-one POS system to see how we can help you!
Talk to our team