eCommerce that helps your
business grow
---
Turn browsers into buyers with a fast, responsive and elegant eCommerce site bespoke to you.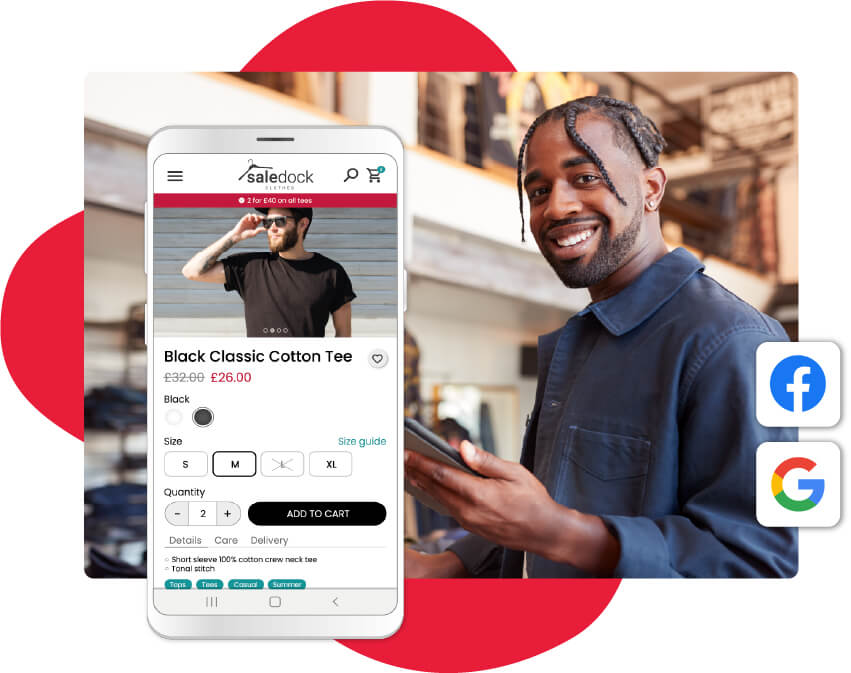 Sell everywhere
Are you a bricks-and-mortar retailer looking to migrate eCommerce platforms or sell online? Saledock offers a true all-in-one ePOS, eCommerce and inventory solution!
done

Bespoke to you - Quality sites built on Saledock' eCommerce platform!

done

Advertise your products across Facebook and Instagram

done

Coming soon - Reach a wider audience on Amazon and Google Shopping
Book a demo
Site speed matters
Fast speed helps reduce bounce rates, and increase conversions and organic search ranking
Manage multiple locations
Fulfill orders from any store and let customers choose their click + collect location
Instant inventory sync
Never oversell a product with instant stock level sync in-store and online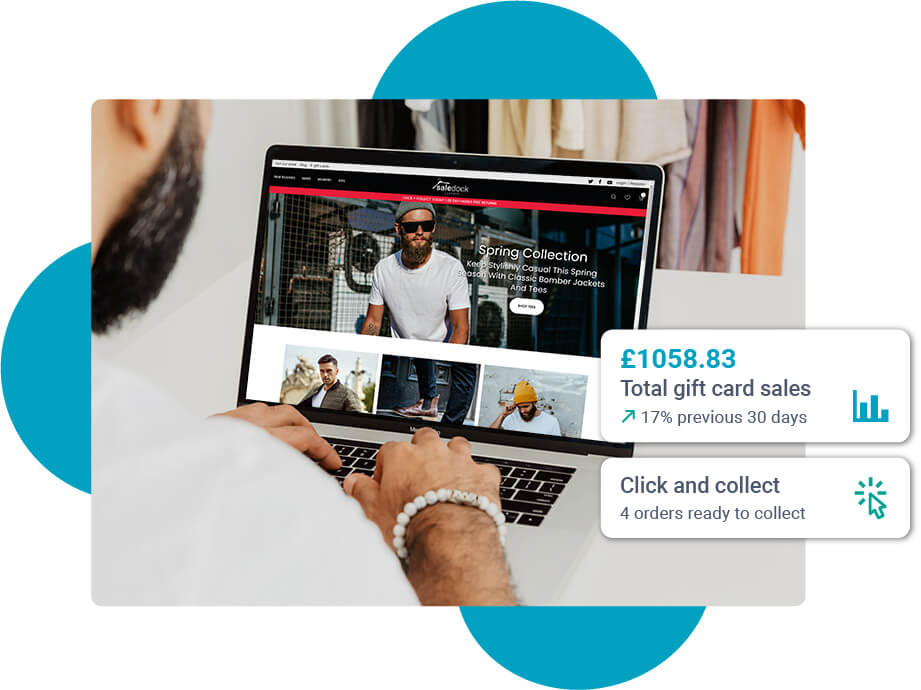 Quality eCommerce bespoke to you
We focus on user experience and bringing creative ideas to life! Our in-house team build fast, powerful and scalable sites, completely bespoke to you.
done

Content managed - You have control of products, content and media

done

Colour filter and size guide tools - Built in tools to make your products shine

done

Reliable hosting - Image compression, edge services and CDN as standard
Book a demo
Increase conversions
Increase conversions and basket value with checkout add-ons, promo codes and flash sales!
Understand traffic
Understand site traffic, conversion rates, and new buyers with integrated Google Analytics tools.
SEO tooling
Drive traffic to your online store using built in SEO tools to improve your organic ranking.
Best practices
Built to SEO, performance and accessibility best practices. Tested on tools such as Google page speed insights and GTmetrix.
Secure payments
Stripe is PCI DSS Level 1 certified and accepts all major cards, Apple Pay, Google Pay and Klarna.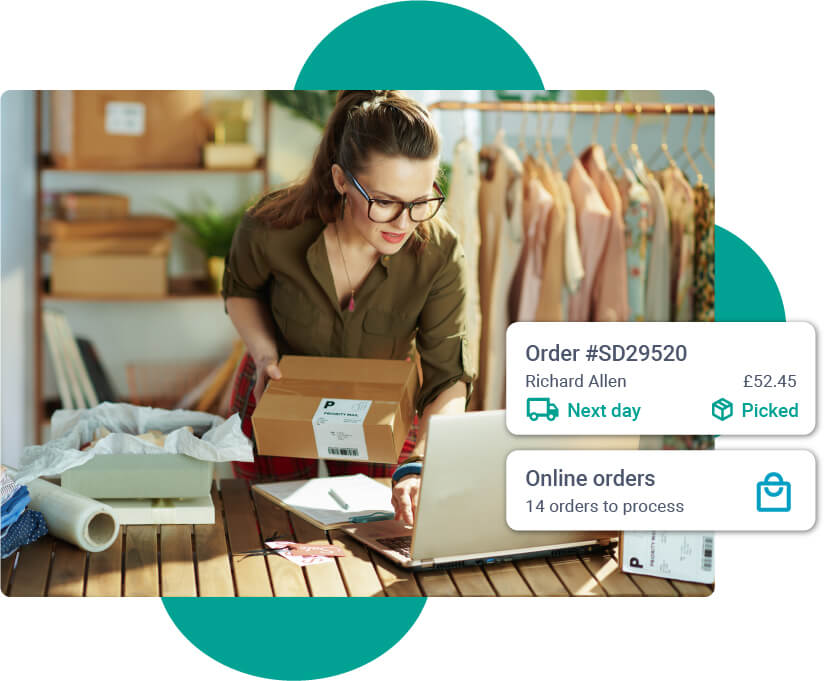 Fulfill your eCommerce orders
Effortlessly fulfill online orders for delivery or collection, and print picking lists and shipping labels with ease.
done

Order tracking - Keep customers up to date with delivery tracking emails

done

Offer variable and flat fee shipping rates - per country, weight or price range

doneProcess click and collect orders and online refunds straight from your POS
Book a demo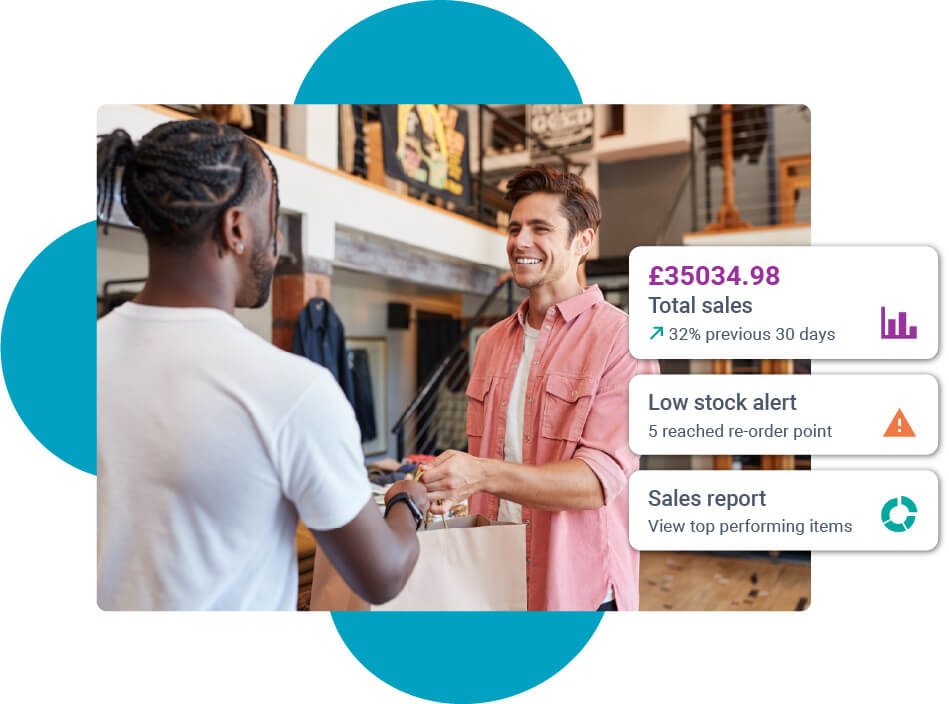 Optimise your inventory
Understand your business better, and avoid that inventory headache. Manage stock levels across multiple stores and your eCommerce site from a single view.
doneUnderstand store, product and supplier performance with real-time analytics
done

Specify re-order points - Receive alerts when stock is low so you can plan ahead

done

Effortlessly create purchase orders, transfer stock, and perform stock takes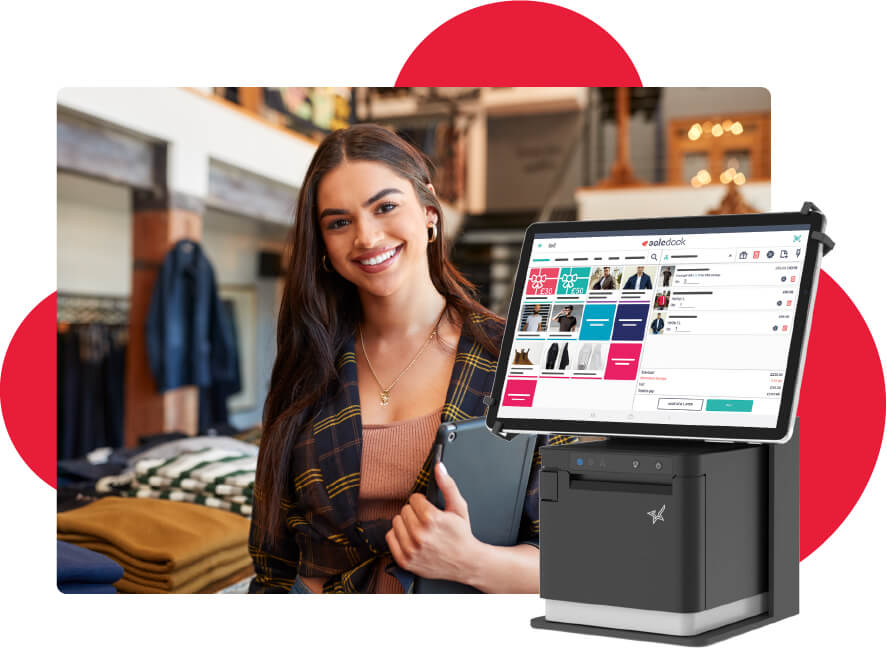 Sell on the highstreet?
Sell in-store and online using one simple solution, under one roof! Saledock's ePOS solution is fast and easy to adopt, making sales a breeze for you and your staff.
done

Train your staff in minutes with a simple, yet intuitive solution

done

Reduce queue times with our responsive and reliable checkout experience

doneImprove customer experience - Discover customer details and sales history
Book a demo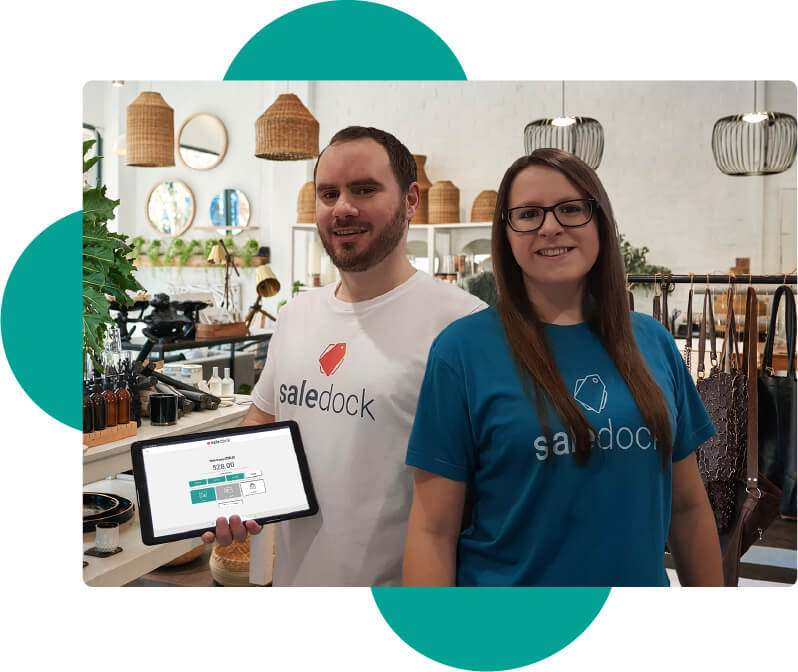 UK support that cares!
Choose a team that's dedicated to your success! We take pride in our customer service and our Yorkshire, UK team are on hand to help.
done

Round-the-clock support by phone, email and live chat

doneOne-on-one onboarding and training, plus our help centre and video tutorials
doneGot a question? Call us now on 01904 405 989
Book a demo
format_quote
"Website speed is up by 35% from our previous site. The back end management system is so easy to use and the onboarding process gave us an in-depth understanding of how everything worked. I really can't emphasise enough how great Saledock is."
Stevie W, Marketing Manager
FAQ's
---
addremoveHow much does an eCommerce site cost?

Prices start from £1495 for small businesses/start-ups to £6995+ for larger retailers with bespoke integrations. Depending upon complexity sites typically take 3 - 12 weeks from design to go live; a fast turnaround for an eCommerce site. We use Stripe as our secure payment gateway and charge up to 1.9% + 20p transaction fee, this includes the 1.4% + 20p that Stripe charges. We can offer lower rates to businesses transacting more than £7000 per month. Pay by card, Apple or Google Pay with Stripe. We can also integrate with buy now, pay later providers such as Klarna.

Some businesses charge several thousands for an eCommerce site with a low monthly fee, others charge nothing upfront but you'll have to sign a contract and pay between £300-500+ per month over a period of 3-5 years. We've opted for an in-between approach. We charge from £1495 for your eCommerce site then £129 per month (Unified plan - EPOS and eCommerce) which includes an SSL certificate, Azure hosting, support and on-going feature development.

addremoveCan I use the same products in-store and online?

Yes, that's the beauty of Saledock! Upload your products once, and they are available to sell online and in any store of your choosing. If prices vary per store and online you can change the prices for each too.

addremoveHow does eCommerce work with Saledock POS?

Saledock offers an all-in-one POS and eCommerce solution, with a web based back office; your business management hub. From the back office you have complete control over eCommerce content and multi-channel products. You can even run an in-store and online promotion in just as few clicks, and add a promotional banner to your homepage. We'll design and develop your eCommerce site, and provide one-on-one onboarding and training before going live with your site. You'll also be able to process click and collect orders straight from your POS device.

addremoveDo you integrate with other eCommerce systems?

Saledock does not integrate with third party eCommerce sites and we don't use a white labelled solution. Why? Because our approach is to make business management as simple as possible. Rather than maintaining and paying for separate systems, we offer an all-in-one solution. This means you have one solution to manage online orders and both in-store and online inventory. Third party integration still requires 2 systems where data is often duplicated and not always in sync. We've chosen a different route to eliminate the need for 2 systems.

addremoveDo you use a drag and drop website builder?

No! eCommerce sites are built on the Saledock eCommerce platform. We pride ourselves in offering eCommerce sites bespoke to you. Our in-house team of UI/UX designers and software developers will design and develop your eCommerce site tailored to your brand and business needs. We'll build an eCommerce site that makes your brand shine, so you stand out from the crowd! You'll still have full control over your imagery and content using Saledock's eCommerce content management features available in the back office.
Start, run and grow your business with Saledock
---
Book a demo today and we'll explore all the tools and benefits that Saledock can offer you!
Book demo