Selling online has never been easier
---
Sell online with a fast and elegant ecommerce website. We'll do the work for you so you can focus on growing your business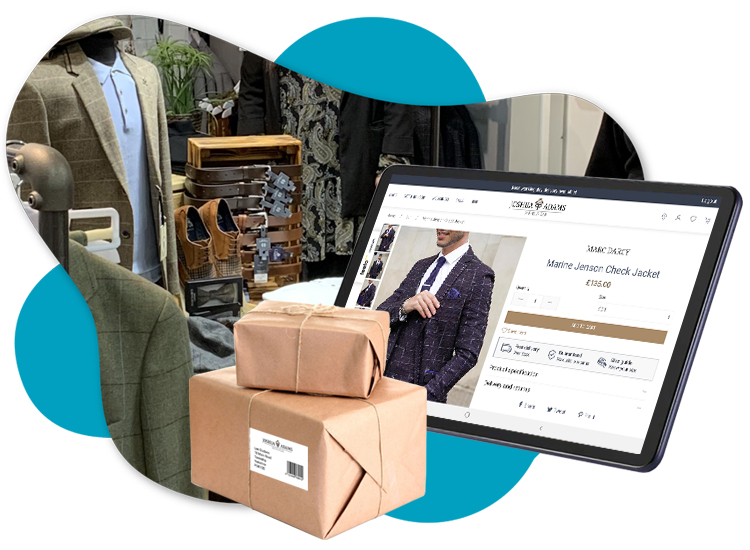 Future-proof your business
Migrate or move online with Saledock for a true all-in-one POS and ecommerce solution. Drive sales with a fast and responsive ecommerce site that makes your brand shine! Prices start from £895, you'll be up and running in as little as 2-8 weeks!
Search engine optimised
Help customers find you by using built in SEO tools to increase your visibility. Your online store is built using SEO best practices with an automatically generated sitemap.
Streamlined checkout experience
With a streamlined checkout experience customers can checkout in no time. Sell with confidence knowing your site has top notch security and a secure payment gateway.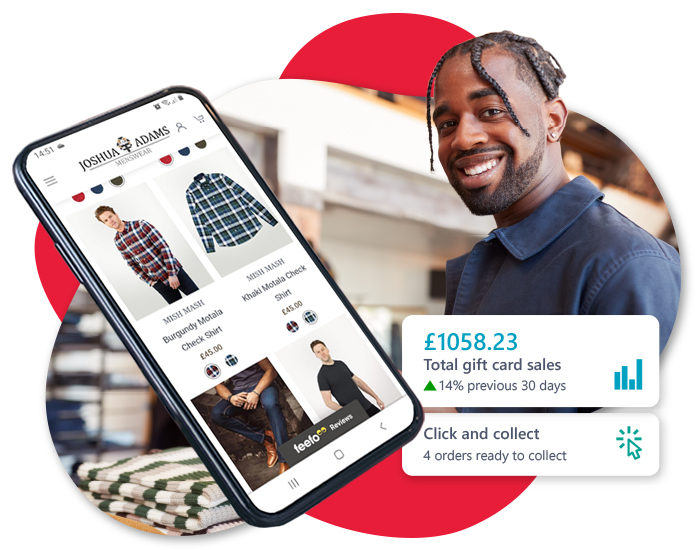 Ready to grow?
Real-time dashboards
Boost productivity and make smarter data driven decisions with real-time performance reports. Our graph based and user friendly reports are clear and easy to understand.
Understand website traffic
Your online store will work with Google Analytics so you can track site visits, referrals, sales, product views, conversion rates, first time buyers and so much more!
Increase conversions and customer loyalty
Increase conversions and basket value with promotions and checkout add-ons. Explore customer orders and details to offer tailored shopping experiences and exclusive deals.
Talk to our team
Manage your business
Orders and fulfillment
done

Real-time orders - fulfill orders and print shipping labels with ease

done

Offer variable and flat fee shipping rates - per country, weight or price range

doneProcess click+collect orders straight from your POS
Manage everything in one place
Use one back office to effortlessly manage your in-store and online products! Saledock instantly syncs product and stock changes across all your channels.
Book a demo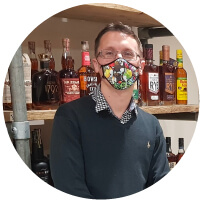 "Saledock is incredibly easy to use!"
Ales, wines and spirits
In-store and online
"Saledock have done a simply amazing job in building the fully integrated Point of Sale and ecommerce solution which is also incredibly easy to use. If you or someone you know is looking for a point of sale solution I cannot recommend them enough!" - Ben Bowers, Founder
See how Saledock helped unify business processes


FAQ's
---
addremoveHow much is an ecommerce site?

Prices start from £895, depending upon complexity sites typically take 2 - 8 weeks from design to go live which is a fast turnaround for an ecommerce site. We use Stripe as our secure payment gateway and charge up to 1.9% + 20p transaction fee, this includes the 1.4% + 20p that Stripe charges. We can offer lower rates to businesses transacting more than £7000 per month. We also offer custom integration to businesses who wish to use their existing payment provider.

Some businesses charge several thousands for an ecommerce site with a low monthly fee, others charge nothing upfront but you'll have to sign a contract where you'll pay between £300-500+ per month over a period of 3-5 years. We've opted for an in-between approach. We charge from £895 for your ecommerce site then £59 per month which includes an SSL certificate, hosting, support and on-going feature development.

addremoveHow does ecommerce work with Saledock?

Saledock offers an all-in-one POS and ecommerce solution with a web based back office that is the business management hub for your business. From the back office you'll upload your product inventory and have full control over your homepage media and written content. This is all content managed from the back office so if you run a promotion and wish to upload a carousel image to highlight the promotion you can do so in a few clicks. We'll design and develop your ecommerce site and provide one-on-one onboarding and training enabling you to process orders, add new products and update content with ease. If you choose to use Saledock POS, the same back office will also drive the products displayed on your POS devices. You'll also be able to process click and online orders straight from your POS device.

addremoveDo you integrate with other ecommerce systems?

Saledock does not integrate with third party ecommerce sites and we don't use a white labelled solution. Why? Because our approach is to make business management as simple as possible. Rather than maintaining and paying for separate systems we offer an all-in-one solution. This means you have one solution to manage online orders and both in-store and online inventory. Third party integration still requires 2 systems where data is often duplicated which means real-time syncing of data is not always possible. We've chosen a different route to eliminate the need for 2 systems.

addremoveDo you use existing templates?

No! We pride ourselves in offering ecommerce sites bespoke to you. Our in-house team of UI/UX designers and software developers will design and develop your ecommerce site tailored to your brand and business needs. Rather than picking an off the shelf template that doesn't do your brand justice let us create an ecommerce site that makes your brand shine. We want to make you stand out from the crowd!
Easy Point of Sale
---
Sell online and in-store. Our simple and intuitive POS allows you to process sales faster and more efficiently than ever before.
Discover more
Talk to our team
---
Let's arrange a call to discuss your business needs and Saledock's all-in-one POS system to see how we can help you!
Talk to our team