Simplify your inventory management system
---
Saledock helps you manage inventory levels, count stock, manage multi-store stock transfers and simplifies your purchase order process.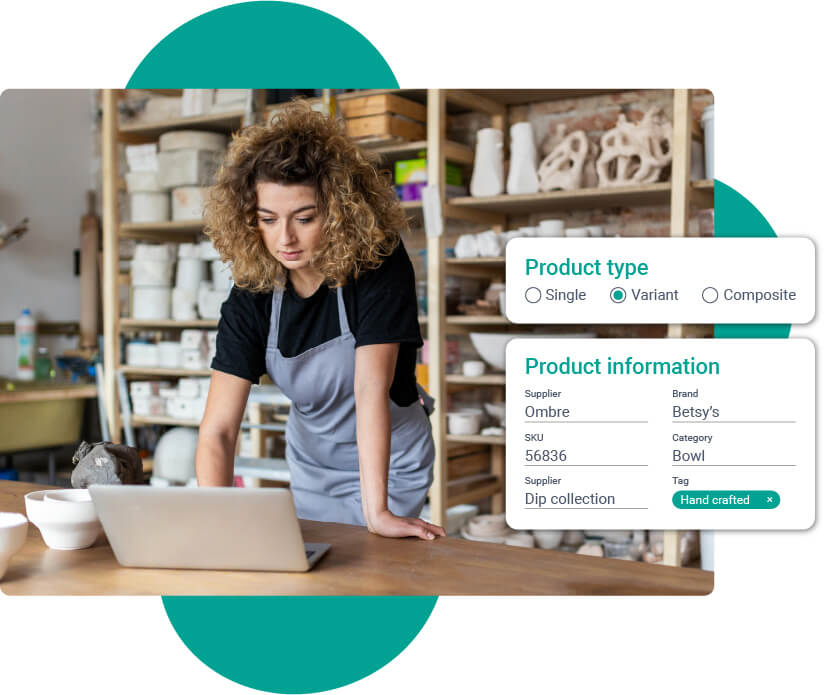 Effortless inventory management
The tools you need to manage your online and multi-store inventory. Time is precious, why waste it? Saledock automates the mundane, reduces manual entry and eliminates data duplication, leaving you time to focus on what matters.
done

Create product collections or size and colour variant products

doneKeep stock moving with discounts, gift cards and bulk promotions
doneAnalytics at your fingertips - Discover what's selling and what's not
Book a demo
Bulk import
Already have a large product list? Easily bulk import products using CSV.
Batch barcode printing
Automatically generated product SKU's and barcodes. Effortlessly bulk print barcode labels.
Real-time syncing
Saledock instantly syncs product and stock changes across all your devices.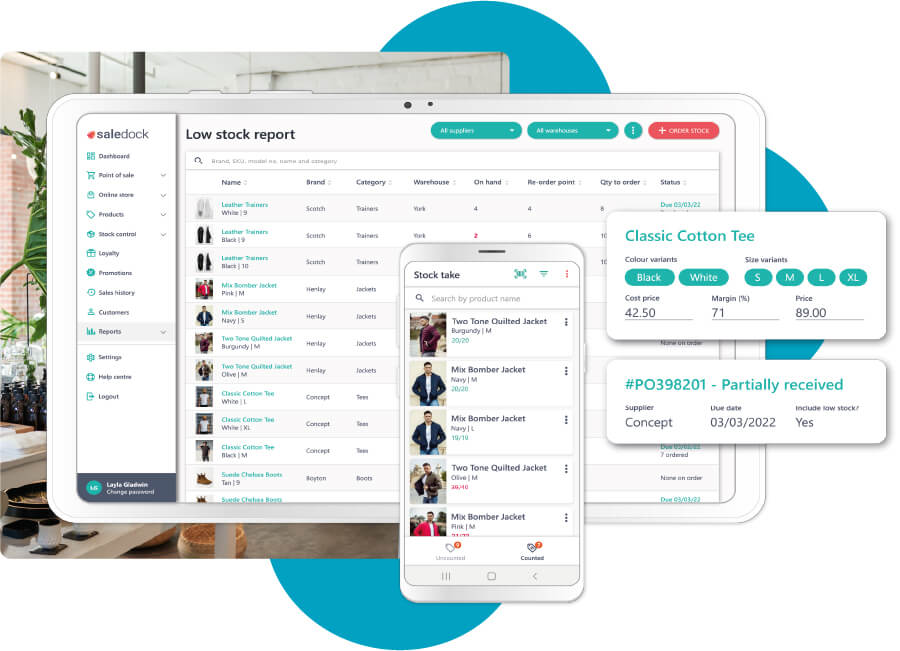 Order and manage inventory
Set custom re-order points and never run out of your best sellers! Receive low stock alerts so you can transfer stock between stores or send purchase orders to your suppliers. No need to add products manually; Saledock auto-populates low stock upon purchase order creation.
done

Track open orders, confirm partial receipt of order or return faulty items

done

Check stock in/out, transfer stock or write-off damaged stock

done

Stock levels are instantly updated upon receipt or return of stock on your PO
Book a demo
Increase stock accuracy
Create multiple stock takes in advance ready for your staff to complete on their mobile stock control app. No need for spreadsheets or manual entry, create a count using your product inventory - products are instantly sync to the stock control app.
done

Create full or partial stock takes - view progression in real-time

done

Stock level changes are instantly sync across all your devices

done

View profit and loss and stock differences from each count
Book a demo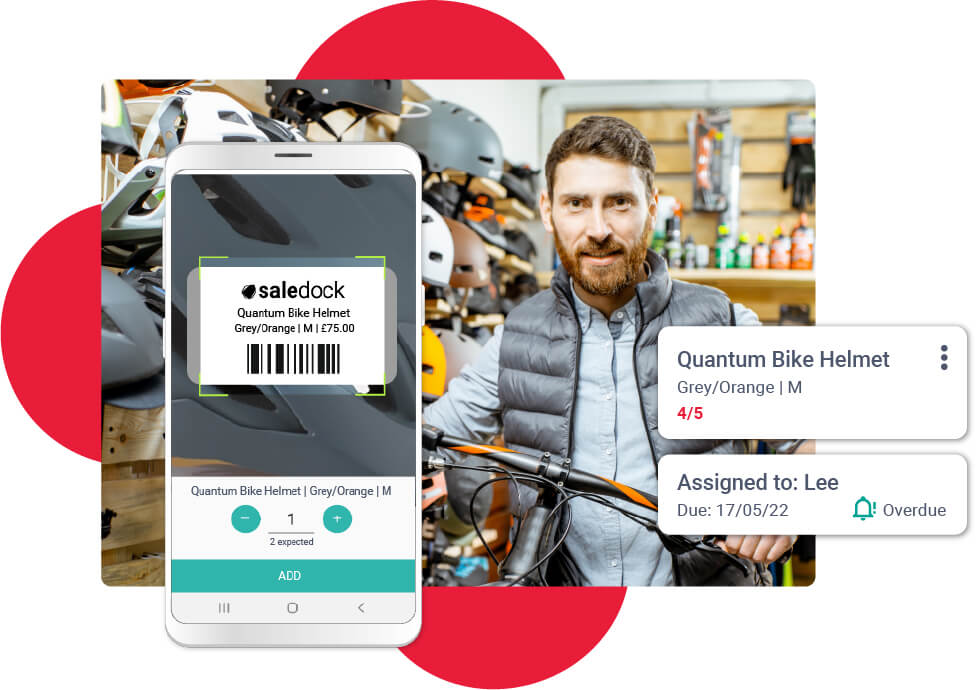 Mobile stock control app
Struggle to manage your inventory? Then Saledock's stock control app is for you! Extend the power of Saledock and scan barcodes using your camera phone, or the rugged Sunmi L2s handheld scanner!
done

Perform pre-defined full or partial stock takes, or write-off damaged products

done

Quickly check in/out products - Standalone or against a purchase order

done

Stock changes are instantly sync to the back office with a change audit
Book a demo
POS Analytics
---
Understand your business better and grow your business with powerful eCommerce and POS Analytics!
Discover more
Start your free trial
---
Start your 14 day free trial today and explore all the tools and benefits that Saledock can offer you!
start free trial