Omni-channel customer loyalty programme
---
Build trust and reward repeat in-store and online customers with our flexible loyalty programme.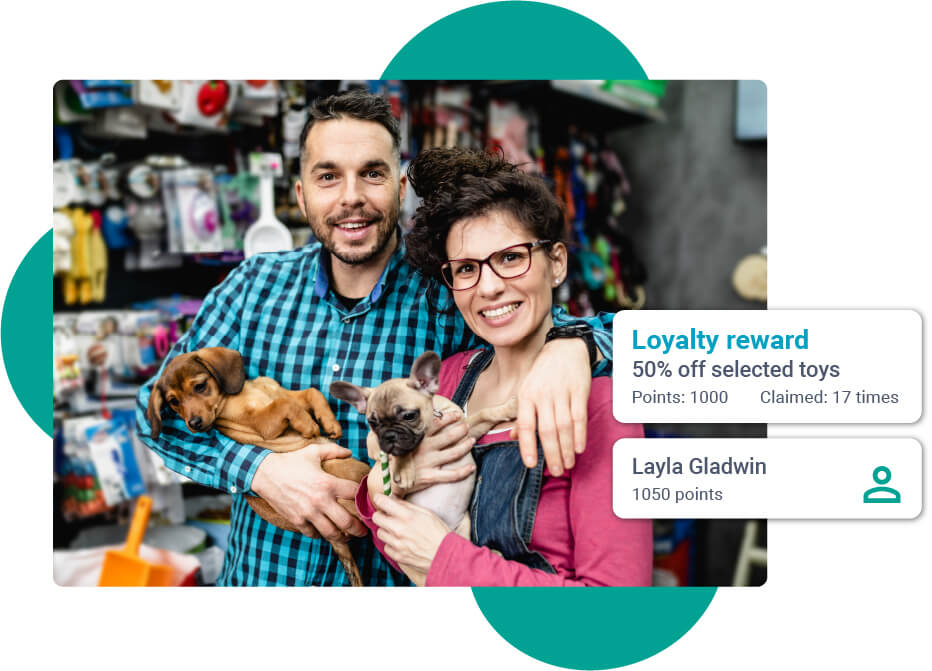 Increase customer retention
Reward repeat customers wherever they choose to shop. In-store or online, give your customers that extra reason to spend more with flexible point and visit based loyalty rewards.
done

Offer a range of tiered rewards that appeal to everyone

doneOne click loyalty programme enrolment on your ePOS
done

Track active rewards and customer engagement in the loyalty scheme
Book a demo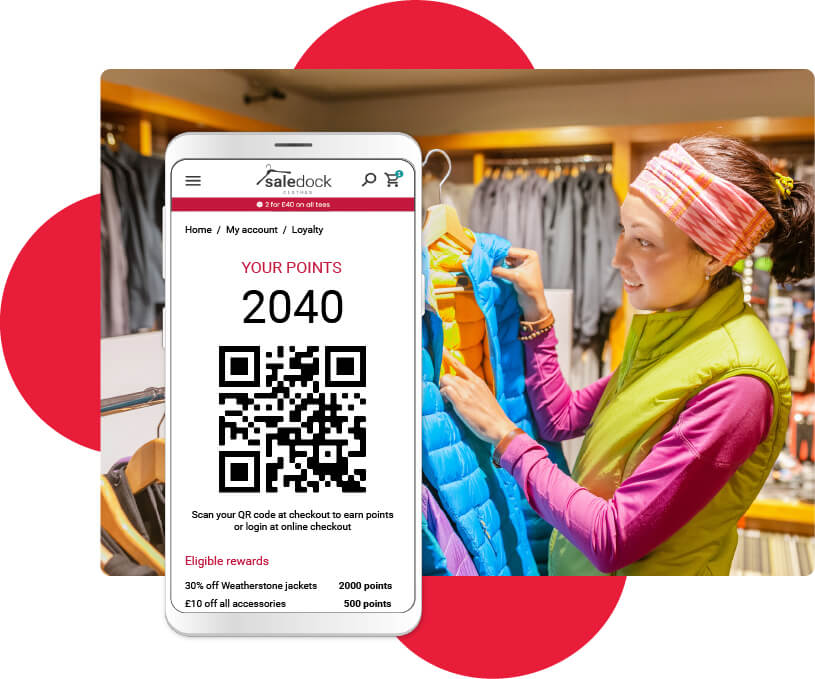 In-store and online loyalty
Customers are more likely to buy full price items if you offer incentives that they'll love. Keep your margins healthy whilst making your customers feel valued. Make it easy for customers to track their progress:
done

View points, and active and redeemed loyalty rewards on their online account

done

Scan their unique QR code at checkout to earn points

done

View their digital stamp card to track progress on visit based rewards
Book a demo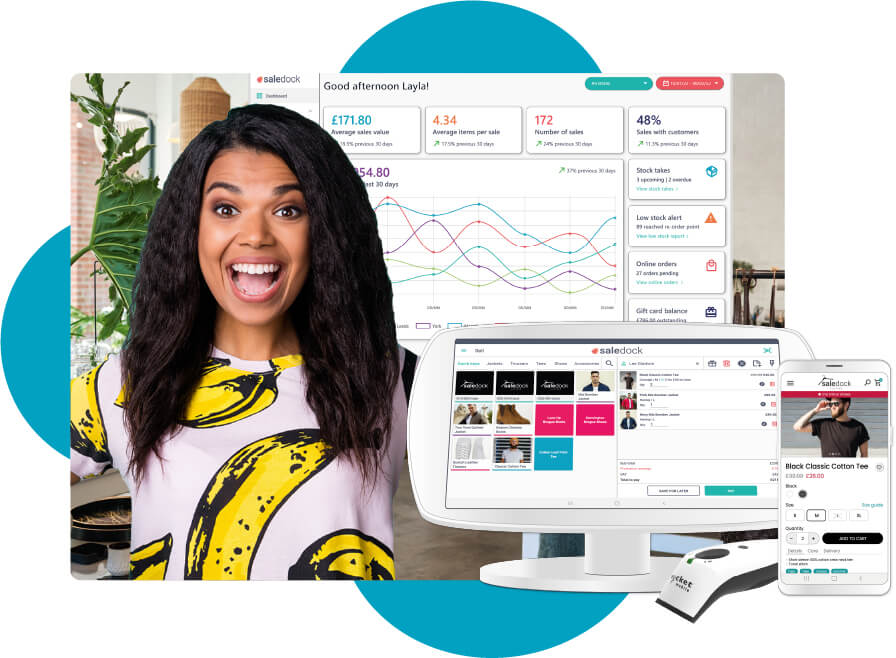 Everything under one roof!
ePOS, eCommerce, loyalty scheme, inventory management and business analytics. Everything you need to manage and grow your retail business!
done

One platform, one cost, and one support team you can trust

done

Designed with real retailers, for retailers

done

Unbeatable user experience to help you embrace new retail technology
Book a demo
Customer management
---
Understand customers better with a full profile, sales history, preferences and loyalty rewards and engagement.
Discover more
Book a demo
---
Get in touch to discuss your business needs and explore how Saledock's tools can empower your business.
Book a demo
FAQ's
---
addremoveWhat is a loyalty programme?

Loyalty programmes offer rewards, discounts and incentives to customers designed to appeal to new customers and retain existing. Loyalty programmes encourage repeat custom and help build brand loyalty.

addremoveWhat are the benefits of a loyalty programme for my business?

Loyalty programmes can benefit your business by increasing brand loyalty. A loyalty programme helps build brand loyalty and customer retention. Retaining a customer is a cheaper than attracting new.

A loyalty programme can improve your reputation, help you stand out against competitors, reduce costs and reduce slow periods.

addremoveHow does a loyalty programme work?

Common loyalty programmes allow customers to collect points from sales or stamps from visits. Customers earn points or stamps from each purchase which can be redeemed for a reward to encourage repeat custom.

addremoveCan I use a loyalty programme in-store and online?

Yes, an omni-channel loyalty programme encourages customers to shop in-store and online, experiencing your brand across multiple channels.

addremoveHow do I increase customer engagement?

Keep active on social media and regularly engage via email. Send frequent offers including bespoke offers only applicable to specific customer groups or even personalised birthday offers. An unforgettable shopping experience is vital, you're competing with other brands, you need to stand out! Make each customer feel special.

addremoveHow do I increase customer re-visit rate?

Create visit based loyalty rewards and reward customers for being loyal. A loyalty programme with a digital stamp card will give customers a visual indication on their progress.

addremoveIs your loyalty programme GDPR compliant?

Yes, each customer can choose to opt in to the loyalty scheme in-store or create an account online. When creating a customer within Saledock, customers are by default opted out of marketing and loyalty.