Simplified Xero integration for retailers
---
Seamless Saledock and Xero integration for simplified purchase order and transaction reconciliation.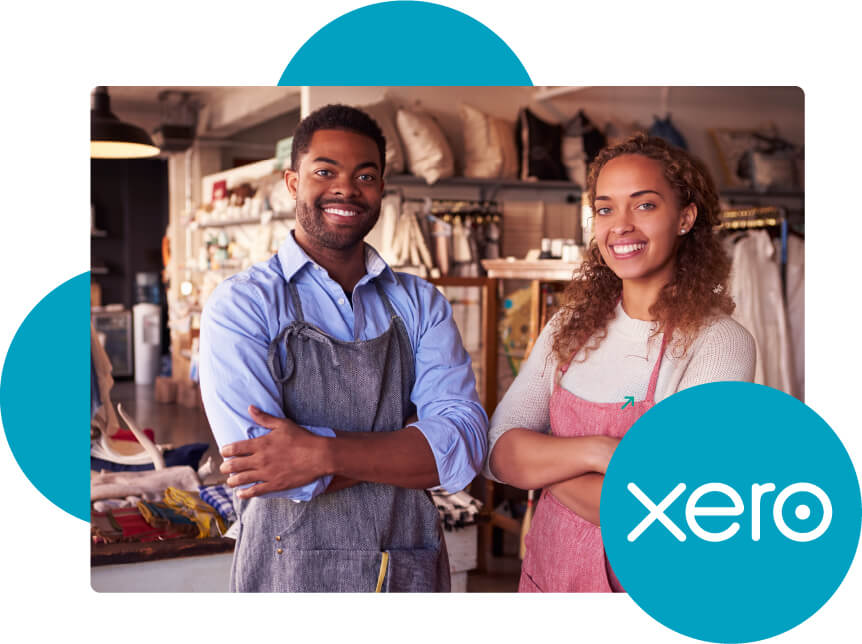 Save time and money
No need to manually enter transaction totals, saving you time and reducing the risk of expensive human errors. Purchase orders, payments, discounts, taxes and liabilities are sync to Xero for easier reconciliation.
done

With Xero integration, transactions are automatically sync after every sale

done

Xero invoices are auto-generated for every on-account sale processed

done

Xero PO's are auto-generated each time a PO is created and sent in Saledock
Book a demo
Reconcile in seconds
One click reconciliation with automatically tracked payment totals and transaction fees.
Multi-store reports
Saledock generates reports in Xero per store and register for in-depth analysis.
Easy setup
Easy Xero integration setup. Simply create your accounts in Xero and easily map each to Saledock.
Easy Point of Sale
---
Sell online and in-store. Our simple and intuitive POS allows you to process sales faster and more efficiently than ever before.
Discover more
Book a demo
---
Let's arrange a call to discuss your business needs and Saledock's all-in-one POS system to see how we can help you!
Book a demo
FAQ's
---
addremoveWhat is Xero used for?

Xero is a cloud-based accounting software product that lets small-business owners manage their finances from anywhere. It performs bookkeeping functions like invoicing and payroll and integrates with 1000's of software apps.

addremoveIs Xero Accounting Software suitable for retail businesses?

Yes, Xero is suitable a suitable accounting software for retail businesses. Connected to retail management software such as Saledock, you can track your in-store and online sales, liabilities, purchase orders and invoices.

addremoveHow does the integration between Saledock and Xero work?

Integration between Saledock and Xero connects both software solutions and simplifies accounting. Saledock automatically sends in-store and online transactions, payment total, invoices, purchases orders and liabilities to your Xero account, saving you time, reduce manual data entry and increasing data accuracy.

Once you have mapped your Xero accounts in Saledock, you'll easily be able to reconcile each transaction sent from Saledock to payments in your bank account.

addremoveHow do on-account sales work between Saledock and Xero work?

Each time you create an on-account sale in Saledock, an invoice is automatically created and sent to Xero. Upon creation, you can either print or email the Xero invoice directly from Saledock for the customer. The invoice contains an invoice number which matches the invoice number in Saledock, your business information, bank details, customer details, an itemised list of products, total VAT, total due and any payments already made against the invoice.

addremoveWhat features does the Saledock and Xero integration have?

End of day register closure - Sales totals, payment types and invoices are automatically sync to Xero, ready for bank reconciliation. You can choose to sync after every transaction or on end of day register closure.
On-account sales - Saledock automatically creates a Xero invoice by you choose to process an order as on-account. Once the invoice has been marked as paid in Xero, the status and total due is automatically updated in Saledock.
Purchase orders - Sending a purchase order within Saledock, automatically creates an accounts payable invoice in Xeros so you can track and reconcile outstanding purchases
Cash management - Cash floats, cash in/out and cash descrepencies are mapped to your Xero expense and asset accounts.
Liabilities - Gift card, store credit and layby sales are mapped to your Xero liabilities account.
Account mapping - Map Xero accounts for sales, payments, purchases, taxes and cash managment in Saledock.
Sync contacts - Contacts added to the order in Saledock are sync to Xero.

Visit the Xero help centre to connect your Xero account to Saledock.

addremoveDoes Saledock work with Xero certified accountants?

Yes! Join our partner programme designed for accountants and bookkeepers who want to provide their retail clients with the best solutions available. Get in touch to find out more. Once you've joined the programme, simply refer your retail clients to Saledock and you earn commission! Saledock and Xero integration really does save you and your retail clients time every week.