Point of sale reporting to help your business grow
---
Understand your business better with real-time eCommerce and point of sale reporting and analytics.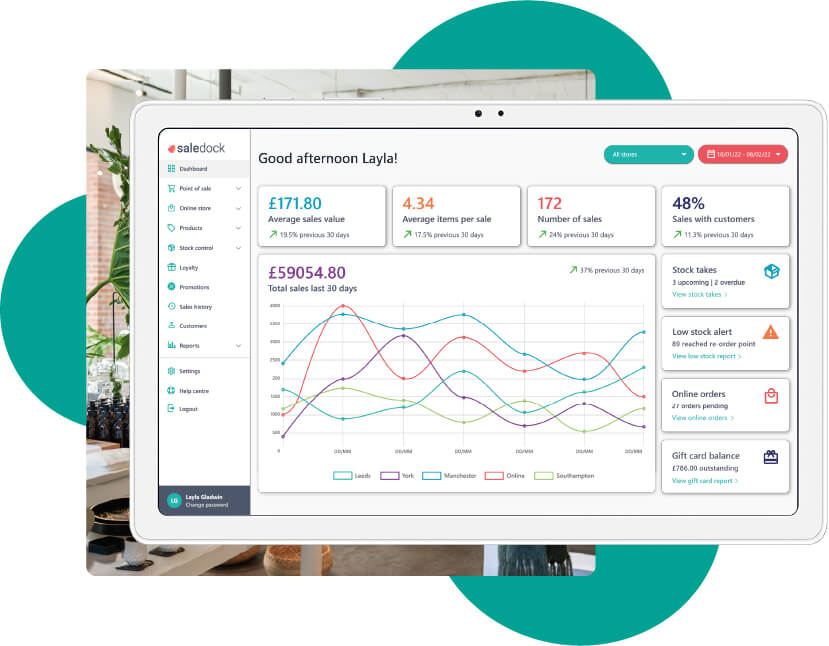 Optimise your inventory
What's hot and what's not? Spot trends and identify your best and worst sellers by product, brand, supplier, season and more with Saledock's point of sale reporting tools! Report on inventory down to each size and variant so you can optimise stock and more space for your best sellers.
done

Secure cloud-based reports – Access real-time reports, anywhere, anytime

done

Never run out of stock – Quick re-orders are simple with low stock alerts

done

Instantly check multi-store stock and performance so you can plan ahead
Book a demo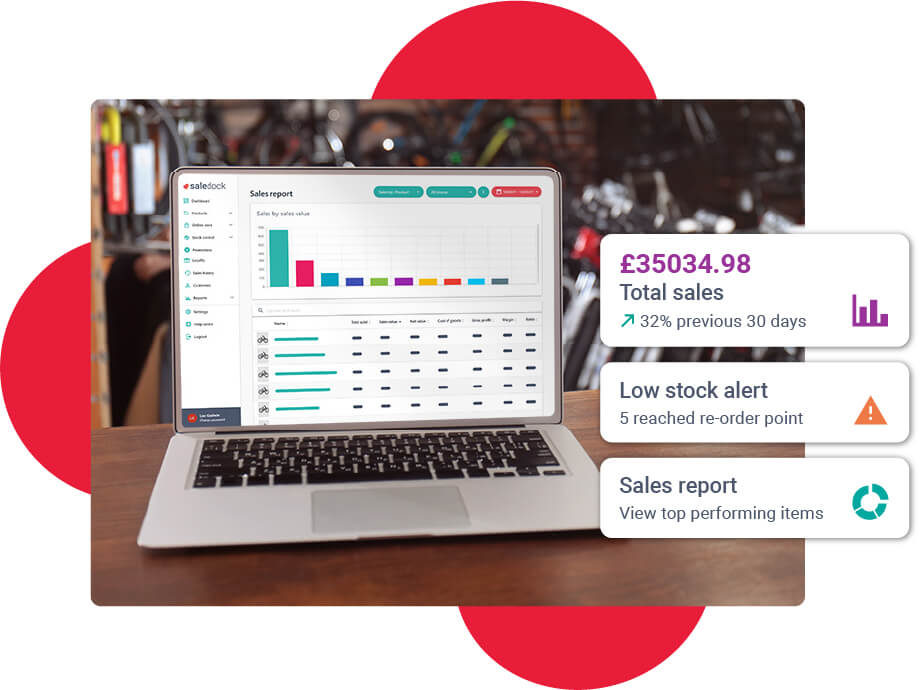 Smarter data driven decisions
Compare multi-store and online performance to identify areas you excel the most! Effortlessly track sales, inventory, daily summaries, and product and staff performance with user friendly, chart based POS analytics tools.
done

Use forecasting reports to discover when products are likely to run out of stock

done

Identify your best performing staff and help those who aren't performing as well

done

Identify peak hours and days so you can efficiently manage staffing hours
Book a demo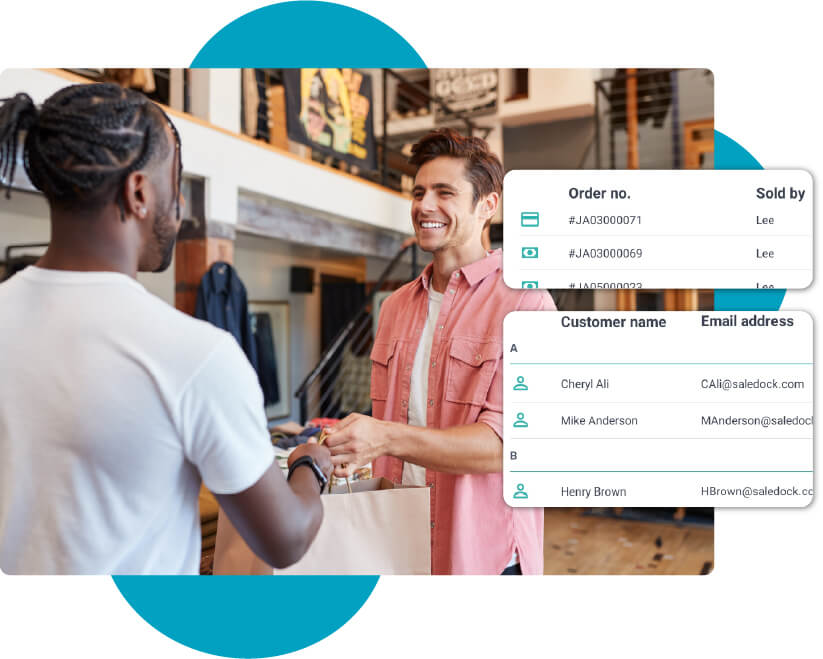 Understand your customers better
How well do you know your customers? Explore customer analytics and discover orders, buying habits, how often they shop and how much they spend. Keep customers coming back time and again by offering tailored shopping experiences and personalised rewards with Saledock's loyalty programme.
Book a demo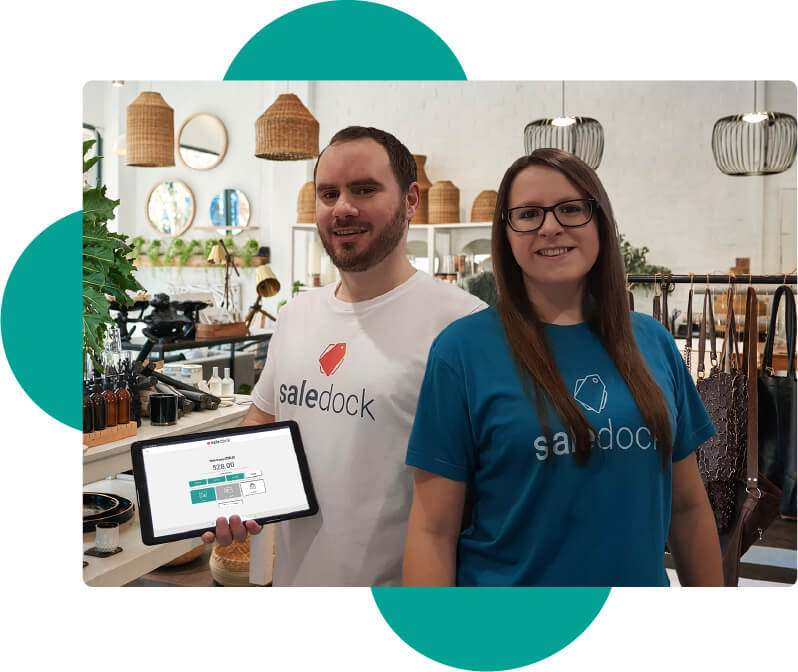 One unified platform
ePOS, eCommerce, inventory management and retail reporting. Everything you need to manage and grow your retail business!
done

One platform, one cost, and one support team you can trust

done

Designed with retailers, for retailers

done

Affordable prices to help you embrace new retail technology
Book a demo
Inventory management
---
Easily manage inventory and stock levels with Saledock's inventory management software.
Discover more
Book a demo
---
Get in touch to discuss your business needs and explore how Saledock's tools can empower your business.
Book a demo
FAQ's
---
addremoveWhat is a POS report?

A Point of Sale (POS) report is data collected from your Point of Sale system. Each time you make a sale, data about the transaction, payment method, products sold, staff ID and customer information is collected and available to view in the form of reports, whether it be sales reports, staff performance reports or customer profiles.

Generally, reports can be filtered by store and specific date range so you can access the data you need from a set period of time.

addremoveWhat types of inventory and sales reports are used in retail?

Reporting and analytics are essential to any retailer and enable you to make informed business decisions around stock ordering, staffing, flash sales and product pricing.

Types of inventory and sales reports:

Inventory on hand report - Current stock you have to hand.
Low stock report - Stock that has reached its re-order point and flagged as low stock
Performance reports - How well is a product selling by product, brand, supplier, category, trends and more.
Forecasting reports - When and how much stock are you likely to need when placing your next supplier purchase order.
Year on Year reports - How well is your store performing in comparison to a previous month, quarter or year.
Stock analysis reports - How well is stock performing in one store in comparison to another.
Write-off report - How much stock has been written off due to damages.

addremoveWhy should you run Point of Sale reports?

Reports driven from your Point of Sale (POS) system can provide invaluable insights into stock and store performance. POS reports help you streamline operations, automate manual reconciliation processes and help ensure you have the right stock levels at the right time so you avoid over and understocking products. POS reports help you make smarter business decisions when ordering stock, deciding what promotions to run, scheduling staff and where to focus your attention to aid your growth plans.

Read our blog, Eliminate the guesswork and make informed decisions to find out more.

addremoveWhat reports does Saledock offer?

Saledock offers the following reports:

Sales and performance reports
Forecasting report
Stock analysis report
Supplier stock value report
Year on year report
Gift card report
Store credit report
On-account report
Low stock report
Stock write-off report
Staff performance report
End of day report
Finance report